Scroll down to view upcoming and past public events, newsletters, and short articles on topics related to interreligious relations and dialogue. 
Join our conversation about women in inter-religious dialogue. We will discuss the unique perspective and values they bring to the field as well as the challenges they face.
Don't miss this informing discussion on the influence of the Israeli-Palestinian conflict on interreligious dialogue around the world.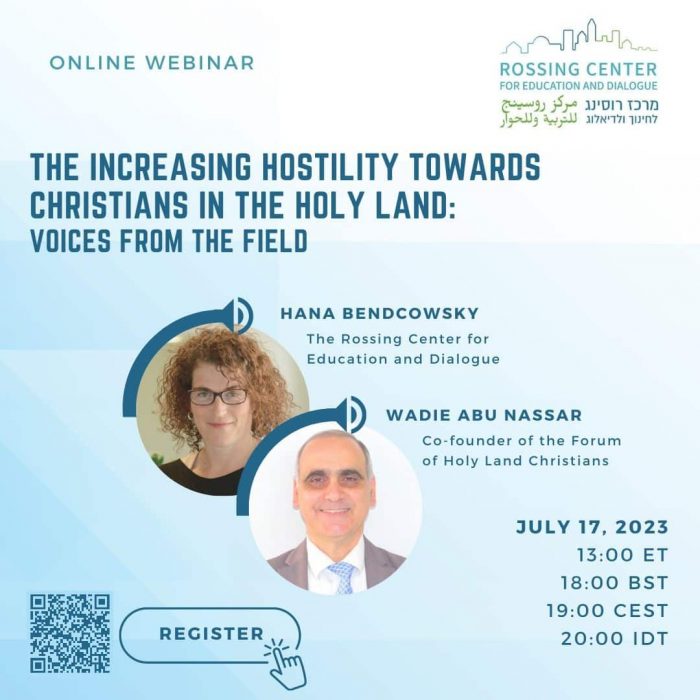 The Increasing Hostility Towards Christians in the Holy Land: Voices from the Field – In light of the disturbing increase of attacks against Christians in Jerusalem and other areas of the Holy Land, we want to offer local and international audiences a nuanced analysis of what is happening in the field.
2022 was an exciting year!
Click here to see what we've been up to over the past year.