Rossing Center for Education and Dialogue
The Rossing Center for Education and Dialogue is an interreligious organization based in Jerusalem which promotes an inclusive society for all religious, ethnic and national groups. Through education, encounter, research and consulting, the Rossing Center promotes better relations between Jews, Christians and Muslims in the Holy Land.

Create and deepen relationships across religious lines despite differences and disagreement

Contribute to understanding and appreciation of the other's religious/cultural/national narrative, traditions, beliefs and practices

Combat prejudices and negative stereotypes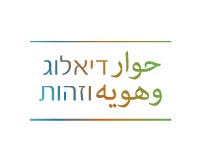 Spurs curiosity, knowledge, intercultural communication and relationship-building among Israel's Jewish, Christian and Muslim school children.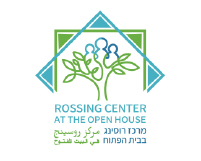 A grassroots, interfaith, and intercultural hub building shared society in Ramle by the city's residents from its diverse Jewish, Muslim and Christian communities.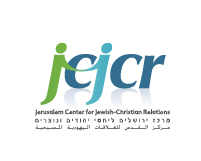 Teaching the past and present of Christian communities in the Holy Land to Israeli teachers, tour guides, pre-and post-national service youth and IDF educators.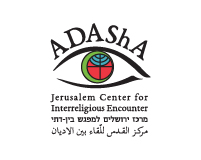 Brings groups – interreligious or interested in interreligious issues – to Israel and exposes them to an 'across the spectrum' educational experience of religious and political narratives and perspectives.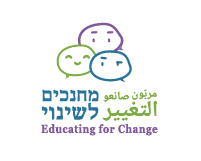 Builds educators' skills in facilitating conflict-related discussions among high school students, encouraging their respect for difference and diversity, and their role as enablers of an inclusive society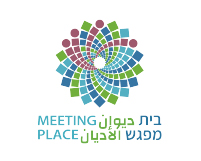 Promoting a more inclusive campus for students Jewish, Christian and Muslim – Israelis and Palestinians – through joint study and dialogue groups.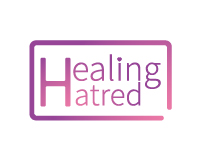 An innovative model for interreligious dialogue based on the tools of spiritual counselling.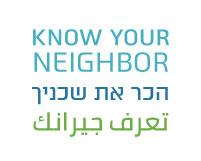 A reliable, simple and coherent database for explorers of the Holy Land's three Abrahamic faiths.
Rossing Center Events and Updates
The annual lecture in memory of Daniel Rossing and on the occasion of Dr. Amnon Ramon's new book: "Christianity & Christians in the Jewish State".
Earlier this week far-right MK Bezalel Smotrich (leader of the Religious Zionism party) attacked the Arab members of Knesset and by inference at least, all Arab citizens of Israel saying, "You're here by mistake, it's a mistake that Ben-Gurion didn't finish the job and didn't throw you out in 1948." The appalling cultural resonance of that remark makes the lack of condemnation by mainstream Jewish leaders all the more shameful.

The Rossing Center in 2020

Hazal is an acronym for the Hebrew words Hakhameinu Zikhronam Livrakha (our sages of blessed memory) and refers primarily to the rabbis of the Talmudic period. The group known as the sages came into being in the second Temple times and continued until the Arab/Muslim conquest – a period of over 1,000 years.  The Sages were dedicated to interpreting the Written Torah (s.v.) and applying it to Jewish life.  According to their own tradition (Pirkei Avot 1:1) the Sages inherited the traditions revealed to Moses orally, passed them on and developed them further.  Belief in the Oral Torah is the most important characteristic of this group.  They are the creators of the Mishna, Talmud and Midrash (s.v. Torah – oral).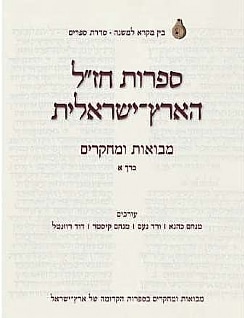 "I now have more knowledge, I'm less ignorant. This reduces [feelings of] fear and anger. For example, when I hear a Muezzin [call], I know that the Muslim student in the group feels a sense of awe. He hears it and stands straight, even if he doesn't go to pray… for me it used to be like a call for war … (like "HaTikvah"[Israeli national anthem] might have been for him. So now, [the program] gave me an inner voice which influences me."
"Hana taught the class in such an interesting way. Her energy and interest in the subject made me connect to the class. I would be happy to hear more about the relations between the Jewish and Christian community in the Holy Land".
"From the age of 15, I have participated in these kinds of dialogues and usually I return home tired and irritated. Here I feel that I am leaving with positive energy. The conversation was really honest, and we really listened to each other."
"From the age of 15, I have participated in these kinds of dialogues and usually I return home tired and irritated. Here I feel that I am leaving with positive energy. The conversation was really honest, and we also listened to each other."
Principal's reflection: "I introduced Educating for Change in my school in order to bring about real and practical change among my teachers. …A successful principal makes sure to expose teachers to wide-ranging different tools and cultures, and thus bring about a fundamental change among the students. …The training added not only knowledge and skills but also a change in the thinking patterns of all participants – myself included."