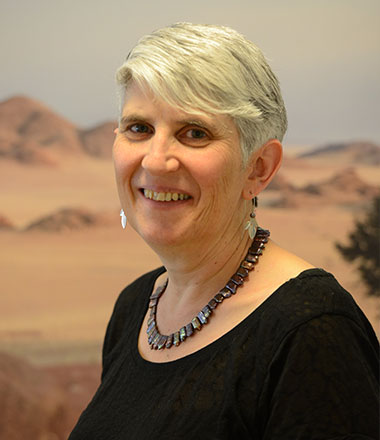 Dr. Sarah Bernstein.
Executive Director
Born in the UK, with a background in law and mediation, Sarah has worked in the field of peace-building and coexistence work since 2000, specializing in interreligious dialogue. She was awarded her PHD in Peace and Reconciliation Studies by Coventry University in England for her thesis on the theme of 'Narratives of Belonging: Life Stories of Jewish-Israeli Women in Jerusalem.' The Israeli editor of the book, Women of the Book: A Jerusalem Collage, Dr. Bernstein's article on "Is 'Interreligious' Synonymous with 'Interfaith'? The Roles of Dialogue in Peacebuilding" was published as a chapter in the book, Peacebuilding and Reconciliation: Contemporary Challenges and Themes (Pluto Press, 2012). Sarah sits on the Alliance for Peacebuilding Global Advisory Council on Effective Interreligious Peacebuilding, and is a founding Board member of the International Association of Spiritual Care. Lives in Jerusalem.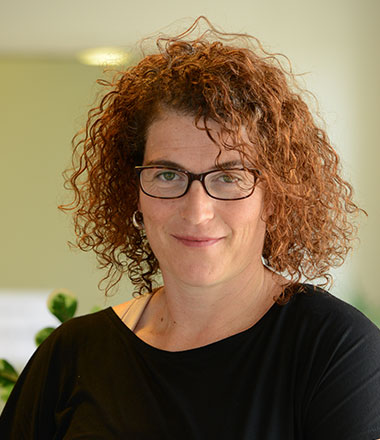 Hana Bendcowsky
JCJCR Program Director
Hana has an M.A. degree in Comparative Religion from Hebrew University and 16 years of practical experience in interfaith activities in Israel and abroad. She is the Director of the Jerusalem Center for Jewish-Christian Relations, coordinating and teaching in the Center's various educational programs, as well as producing educational materials, consulting and doing advocacy work. In addition to her position with the Rossing Center, Hana works as a free -lance tour educator in Jerusalem for groups involving over 1,500 individuals a year, mainly Israeli Jews and primarily study tours in the Christian Quarter. Lives in Jerusalem.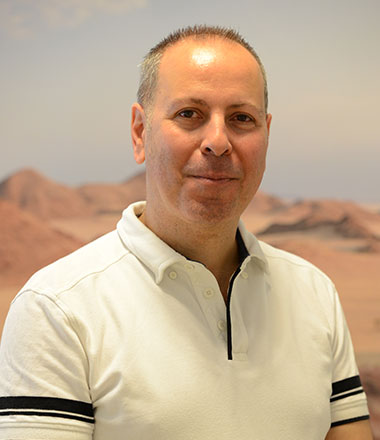 Hussam Elias
Dialogue and Identity Program Director
Hussam has more than 13 years of practical experience in community projects designed to promote mutual understanding and tolerance between different religious and national groups. He co-directs the Dialogue and Identity schools program, currently working with 22 schools in the Galilee and the center of Israel. In addition to his work with the Rossing Center, Hussam works with the Nazareth-based International Christian Committee in Israel (ICCI), an affiliate of the Middle East Council of Churches and the World Council of Churches. Lives in Kafr Kana in the Galilee.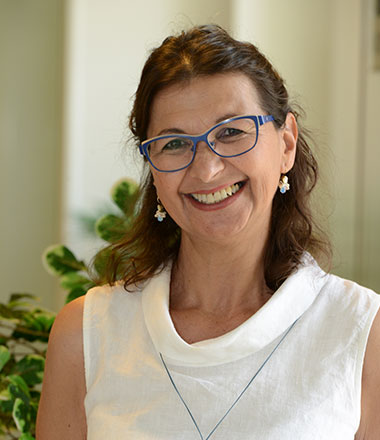 Cami Mizrahi
Educating for Change Program Director
Cami has many years of experience as an educator and facilitator in the field of Jewish-Arab relations. Cami is the Director of the Educating for Change program, overseeing the staff and training and supporting the team of Arab and Jewish facilitators who work throughout the country. Cami has a BA in Education, an MA in International Relations and is now pursuing a second MA in Bibliotherapy at David Yellin College. Lives in Tzur Hadasa (Jerusalem area).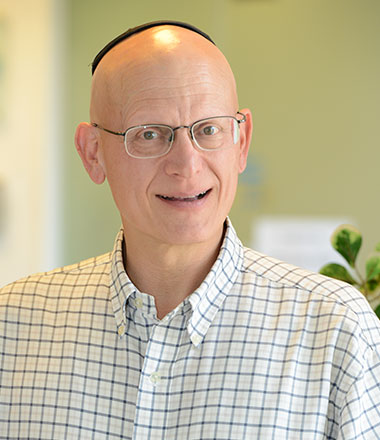 Ophir Yarden
ADAShA Program Director
Ophir directs ADAShA:The Jerusalem Center for Interreligious Encounter, which creates and conducts Study-Tours in Israel/Palestine for interreligious groups from abroad. He is a senior lecturer in Jewish and Israel studies at Brigham Young University's Jerusalem Center and teaches in several other universities, colleges and seminaries in Jerusalem.  Ophir is a licensed Tour Educator and has trained Tour Educators and Guides in Judaism and Islam since the 1990s.  Ophir has rich experience in interreligious work having coordinated and facilitated many engagement programs and has recently begun to teach courses on religion and conflict transformation. Born in the U.S.A and has been living in Jerusalem since 1978.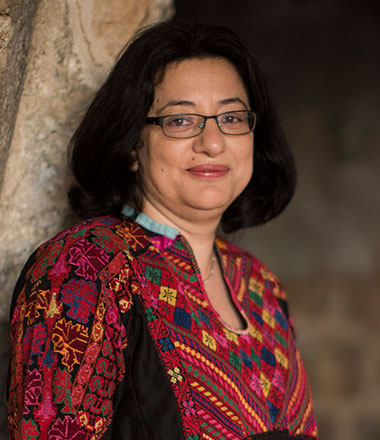 Vivian Rabia
Program Coordinator
Vivian has worked for over 13 years as a professional group facilitator in the field of Jewish-Arab relations, personal identity, women's empowerment and more. Vivian co-facilitates the Dialogue and Identity schools program, the Healing Hatred spiritual counselling program, and the Educating for Change Arab school program. In the past she was the program director at the "Open House" in Ramleh, a center for Jewish- Arab dialogue. Vivian is now studying for her MA in gender studies at Bar Ilan University. Lives in Ramle.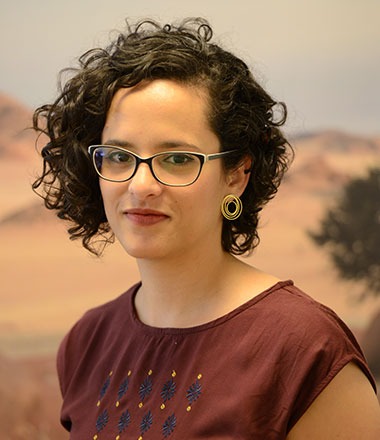 Gal Eblagon
"Educating for Change" Program Coordinator
Gal has a Master's degree in Jewish Philosophy, and has conducted her comparative research on early Judaism and Christianity in the field of the Niddah. As well as her work with Educating for Change, Gal is part of the Healing Hatred monitoring and evaluation team. In addition, she is studying for a group facilitation certificate. Lives in Jerusalem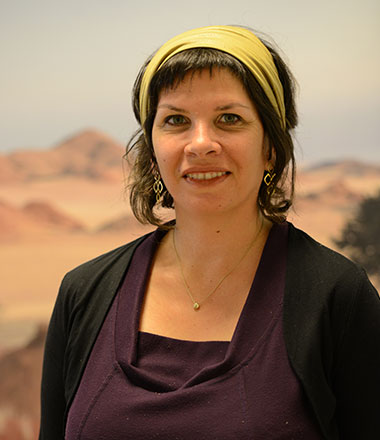 Lilach Ne'eman
Religious Sector Coordinator, "Educating for Change"
Lilach was born in the Moshav "Netzer Hazani" and has a certificate from Alma: Home for Hebrew Culture. Lilach has an independent business for women's group facilitating through the writings of inspirational characters. In the past she ran a center in the field of child safety, and managed similar projects in the Arab sector. Lilach also managed programs for community leaders in Jerusalem and for seniors in the social and public sector. Today she is active in ELEM organization supporting troubled youth and in the Tahel center which helps religious women deal with sexual violence and abuse. Lives in Nehusha community in the outskirts of Jerusalem.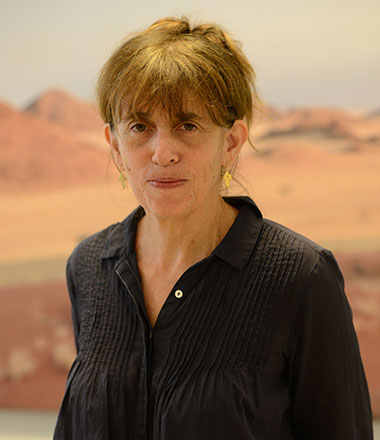 Dr. Pamela Lubell
Resource Development Coordinator
Pamela has a PhD in the Political History of Modern China and has taught at The Hebrew University of Jerusalem and Tel Aviv University. Pamela has worked on project design, monitoring and fund-raising for NGOs conducting human rights and development programs in Israel, South East Asia and Africa. She also has a diploma in early childhood education and has worked in that field for Hebrew University and on commercial projects for Time Life International. Lives in Jerusalem.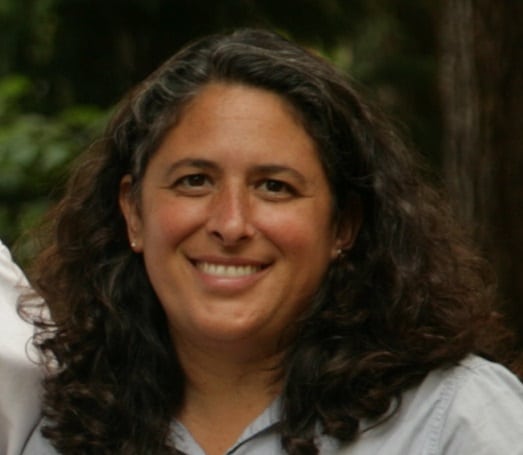 Lisa Richlen
Resource Development
 Lisa Richlen has worked on salary and as an independent consultant for tens of social change and human rights organizations in Israel for over 16 years with a particular focus on the areas of migration (e.g. migrant workers and asylum seekers) and Arab citizens of Israel. Recently, she managed a large-scale project on Arabic in higher education. Lisa also has a background in interfaith work and is a trained and experienced dialogue facilitator. She holds a B.A. in Jewish Studies, an M.A. in Social and Emotional Learning and is currently working on a PhD focusing on grassroots collective organizing within Israel's Darfurian-Sudanse community of asylum seekers.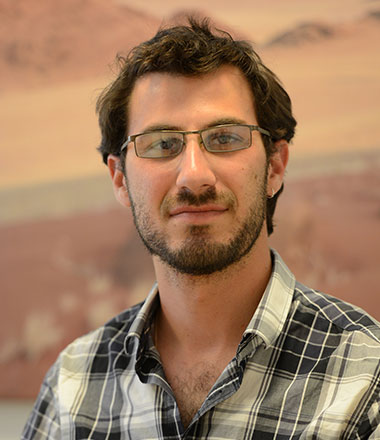 Shakhaf Avital
New Media and Public Relations Coordinator | ADAShA Program Coordinator
Shakhaf has a B.A. in Middle Eastern Studies and Education from Ben Gurion University. He is now working on his Master's degree in Islamic and Middle Eastern Studies at the Hebrew University, focusing on the Palestinian Education system in east Jerusalem. Shakhaf has years of experience in the field of education in different sectors of Israeli Society, and is a certified Tour Guide for the Israeli Ministry of Education. Lives in Jerusalem.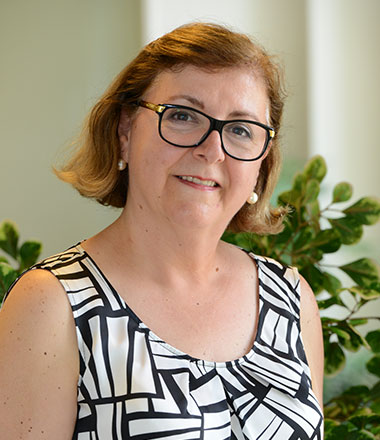 Salpy Arakelian
Office Manager and Treasurer:
Born in an Armenian Family in Haifa, currently living in Jerusalem.
Studied English Literature in Haifa University. Salpy started her career as an English Teacher, and continued in Administration experience for almost 20 years in various companies, such as Palestinian Development Fund and Palestinian Banking Corporation.
Her previous position was Personnel Assistant for four Partners in PricewaterhouseCoopers (PwC).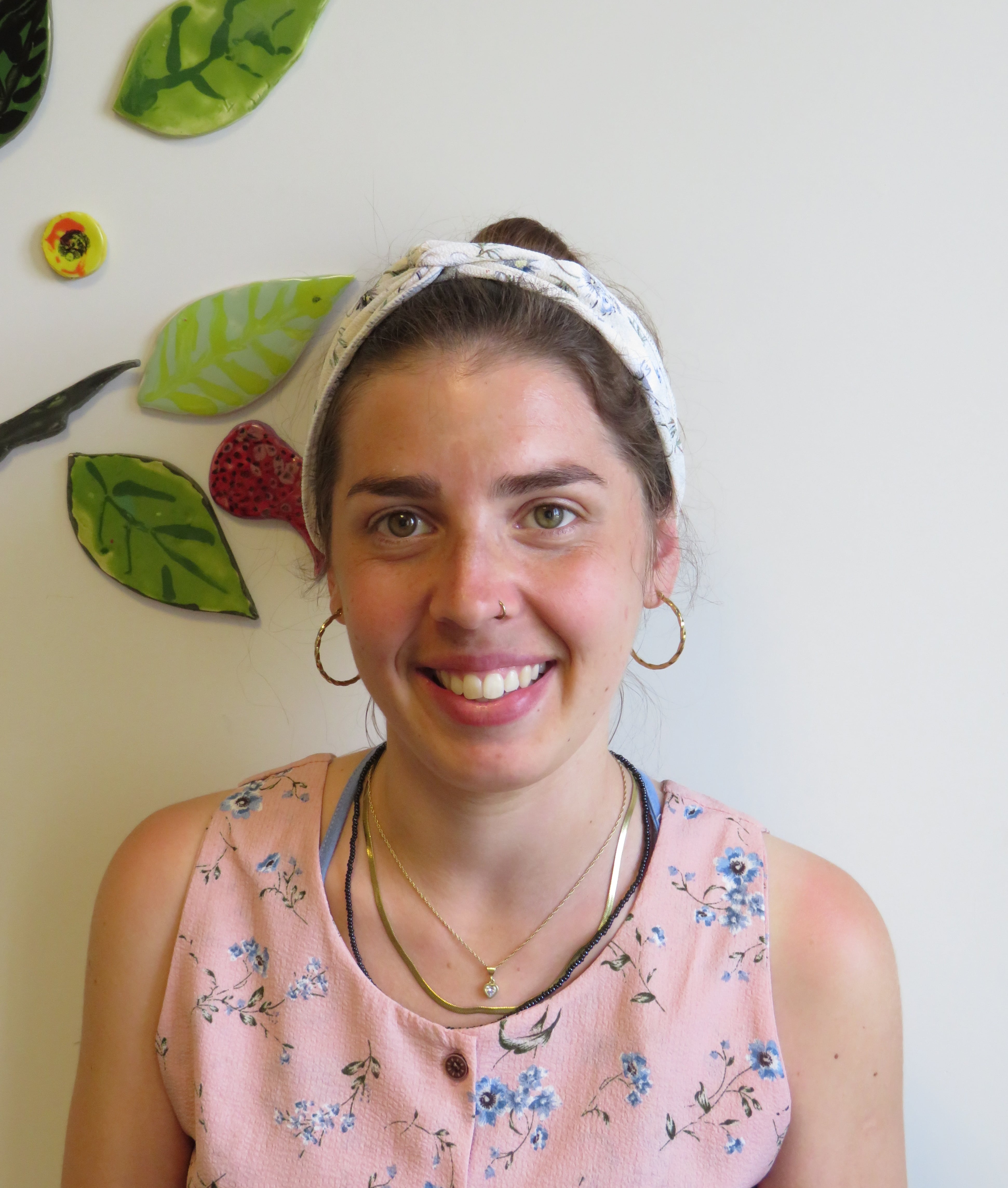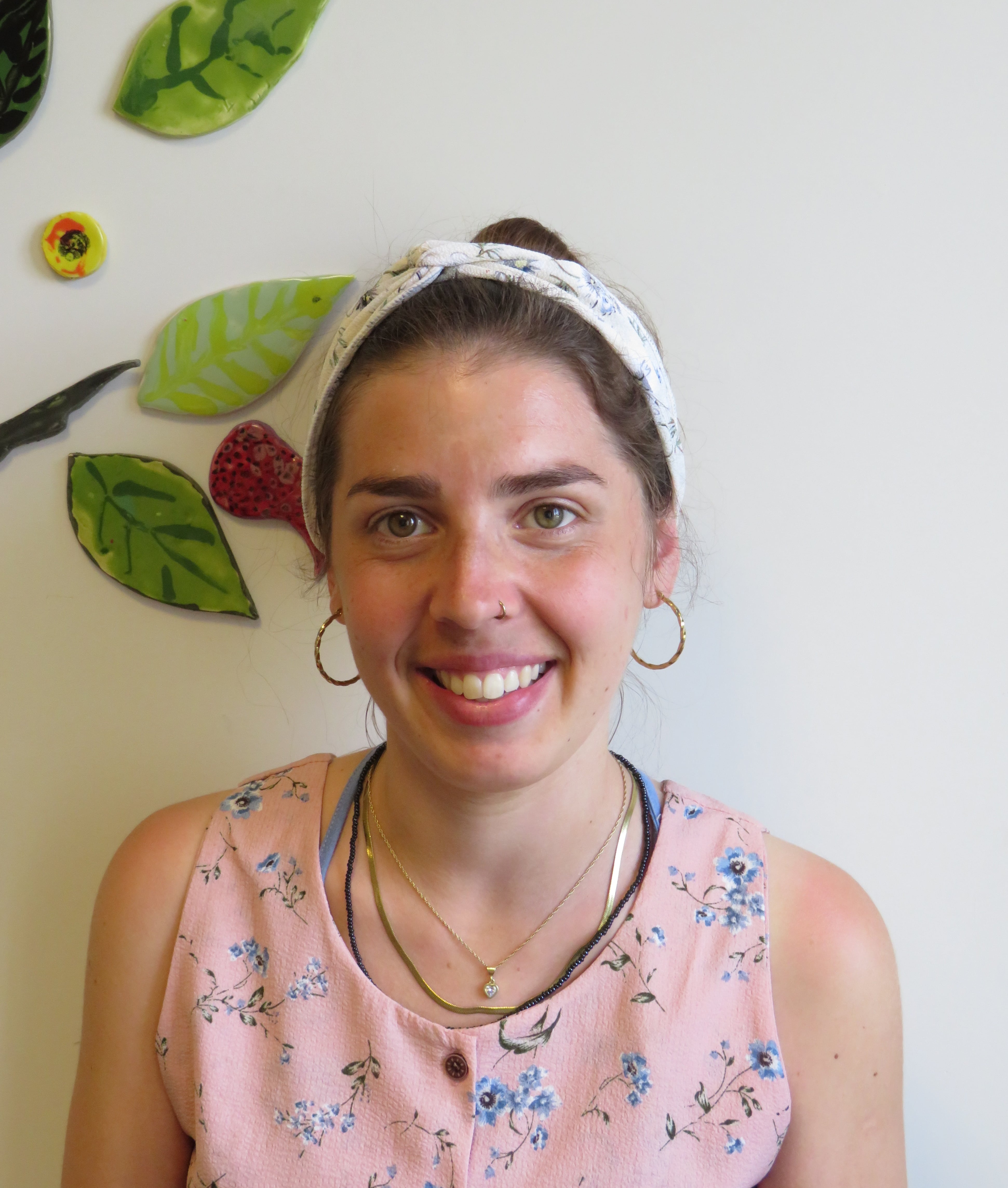 Laura Woloveksky
Administrative Coordinator, Educating for Change
Laura comes from the world of informal education, with years of experience in facilitation and coordination of youth movement programs and educational programs. She have also worked in the financial field. Laura is in charge of the administrative side of Educating for Change program, which includes coordination between the Program staff in the Rossing Center, the different facilitators, the schools and the Ministry of Education. Lives in Jerusalem.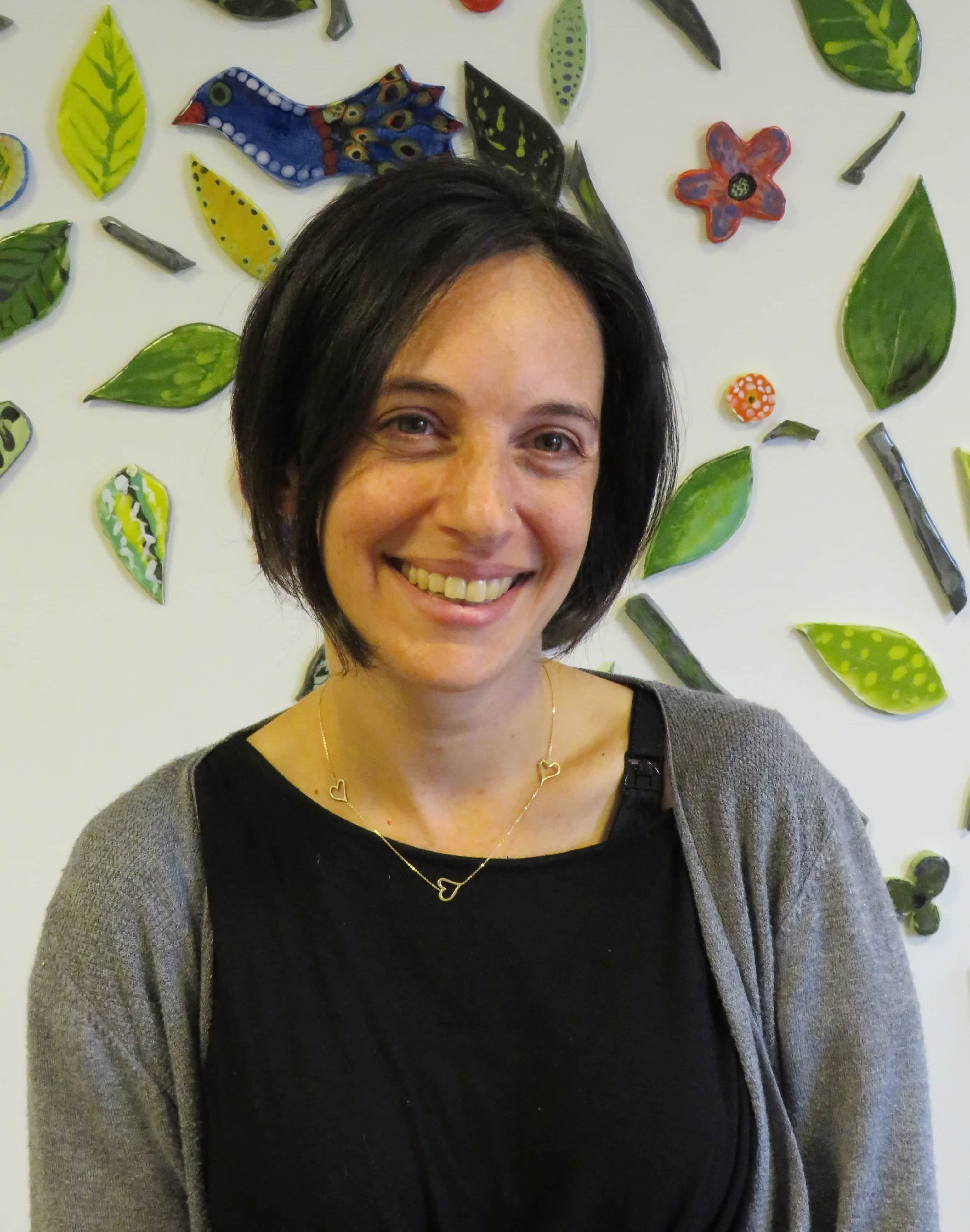 Shai Katz
Education departments coordinator, Educating for Change
Shai is the Education departments coordinator and a facilitator in the Educating for Change teacher training program. In the past decade she managed various educational programs for teachers, youth and young people. She specializes in group facilitation in the fields of human rights, racism, feminism, leadership and social involvement. Graduate of the Group Facilitators Training Institute, Affiliate of the Heschel Sustainability center, holds a Master's degree in Philosophy and a Bachelor's in Jewish Thought. Lives in Tel Aviv with her partner and her son.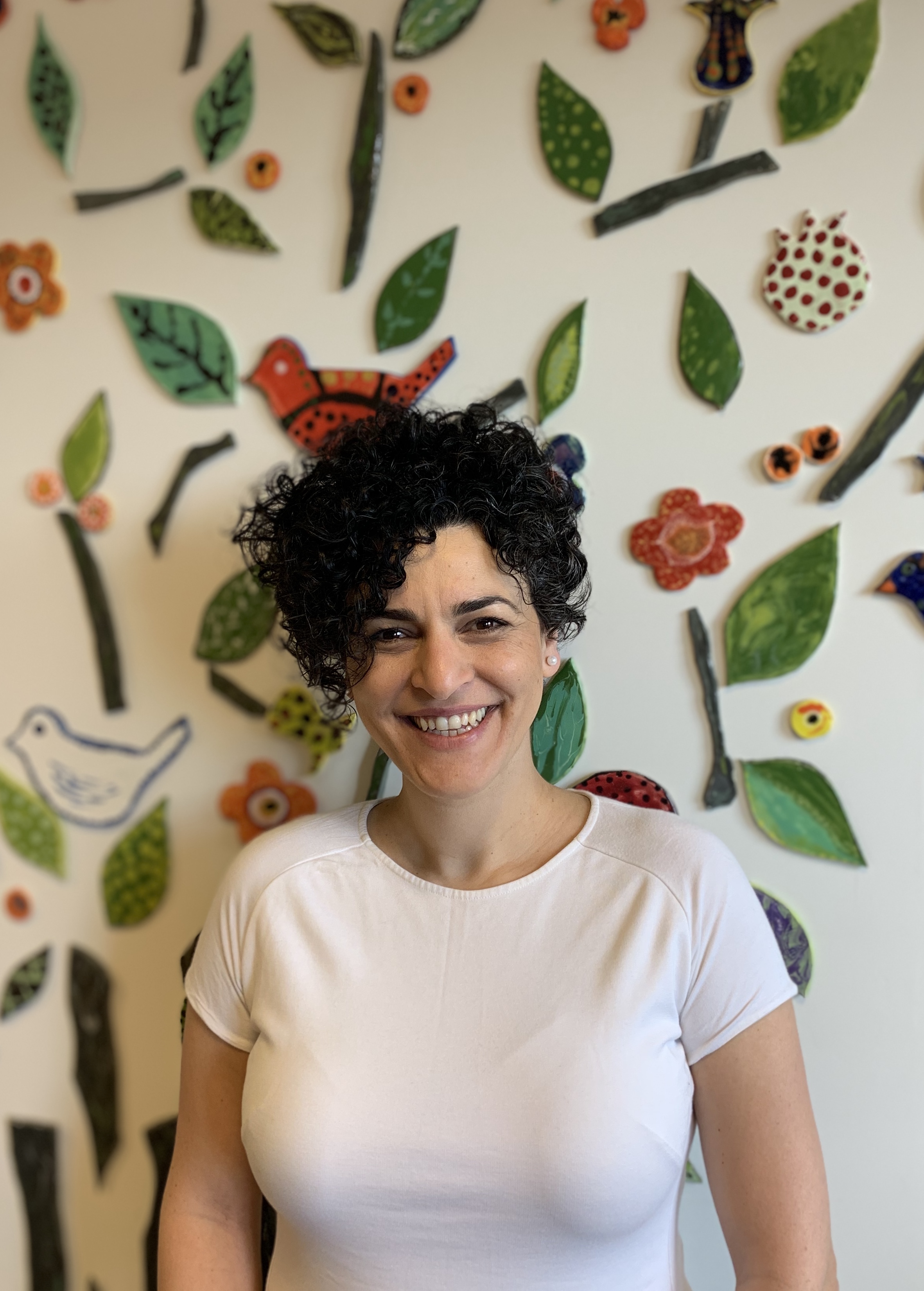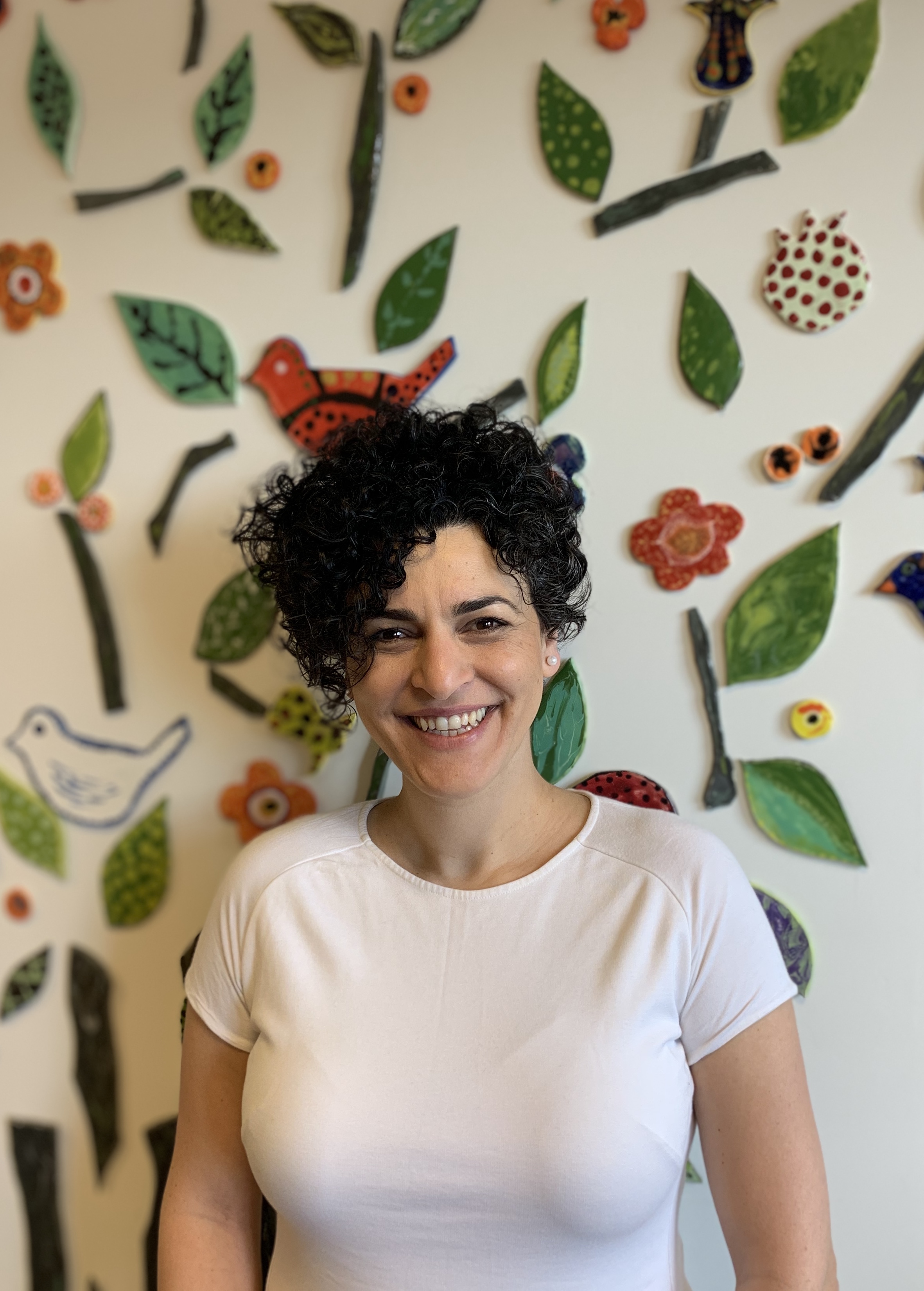 Hannan Haddad
Program Coordinator, Dialogue and Identity
Hannan was born and raised in Jish, a village in the northern Galilee. She has over 10 years of experience in project development and in group facilitation, specializing in multi-cultural groups. Hannan is in charge of the northern schools in Dialogue and Identity, and also studies for an MA degree in Social Psychology at IDC Herzliya.