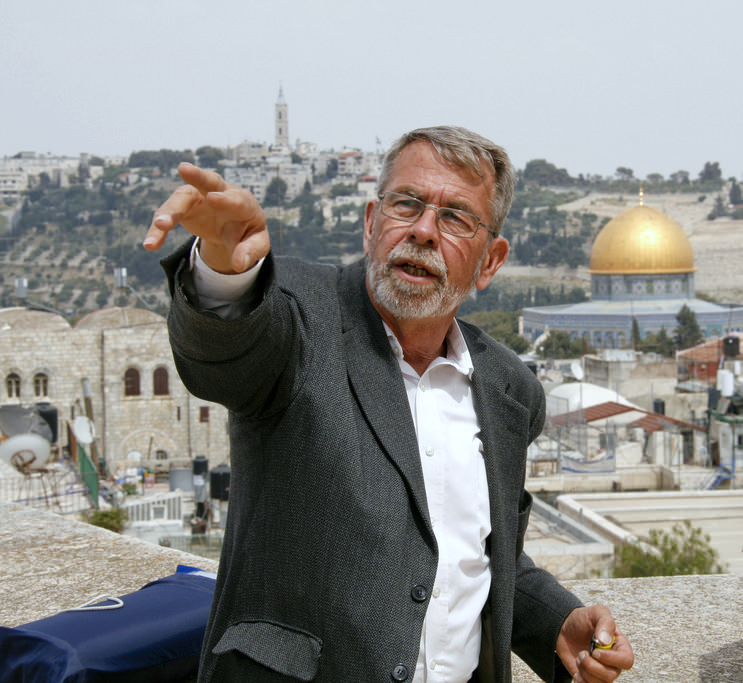 Daniel Rossing (1946-2010) devoted himself to interfaith relations in Israel for over forty years.
He was an expert on the Christian communities in the Holy Land, and Founder and first Director of the Jerusalem Center for Jewish-Christian Relations (JCJCR) – promoting understanding and empathy between the various Jewish communities in Israel and the diverse strands of indigenous Christians.
Daniel earned a Bachelor of Arts degree in history from the University of Wisconsin and a Master of Theological Studies degree from the Lutheran School of Theology in Chicago. He was a Rotary International Fellow at the Hebrew University in Jerusalem, where he also completed graduate studies in Contemporary Jewish Thought.
For fourteen years, Daniel was Director of the Department for Christian Communities in Israel's Ministry for Religious Affairs; for nearly a decade he was Director of the Melitz Center for Christian Encounter in Israel, and also served as Head of the Christian Communities Desk at the Jerusalem Foundation. He taught at the adjunct faculty of the Ecumenical Institute at Tantur, St. George's College in Jerusalem, and Hamline University Program in Israel, and was scholar-in-residence for a host of intensive short-term study programs, including the Council of Christians and Jews Church Leaders' Seminar in Israel. He published extensively on Christian minorities in the Middle East, on interfaith relations in the Holy Land, and on Jerusalem.
Daniel received the 2009 Mount Zion Award for his outstanding contribution to dialogue between the different religions and cultures in the Holy Land, and his enhancement of mutual understanding between Jews, Christians and Muslims, in Jerusalem and throughout the land held sacred by the three Abrahamic faiths.