The Rossing Center for Education and Dialogue is an interreligious organization based in Jerusalem which promotes an inclusive society for all religious, ethnic and national groups. Through education, encounter, research and consulting, the Rossing Center promotes better relations between Jews, Christians and Muslims in the Holy Land.
About Rossing Center
The Rossing Center for Education and Dialogue is an interreligious organization based in Jerusalem, which promotes an inclusive society for all religious, ethnic and national groups. Through education, encounter, research and advocacy, we foster better relations between Jews, Christians and Muslims in the Holy Land. We believe that understanding, respect, justice and equality will enable us all to live in peace.
Our programs
Contribute to understanding and appreciation of the other's religious/cultural/national narrative, traditions, beliefs and practices;
Combat prejudices and negative stereotypes;
Create and deepen relationships across religious lines despite differences and disagreement.
To reach wider circles of society, the Rossing Center strives to network with other organizations and institutions, to
Enhance awareness of the significance of interreligious and intercultural relations to peacebuilding in the Holy Land;
Ensure the welfare of religious minorities in the Holy Land.
To read our annual report please press on the links below:
To date, we have collaborated on specific issues or programs with over 120 Jewish, Christian, interfaith, intercultural, educational and public bodies. Over 8,000 individuals are directly involved in our activities each year.
Calendar
March

2023

Sun
Mon
Tue
Wed
Thu
Fri
Sat

13

השתלמות חדר מורים מפגש 10

•

15

Stories Beyond the Arches: Women's Voices from Ramle

•
Staff
Dr. Sarah Bernstein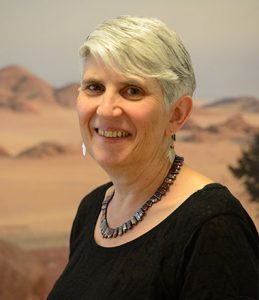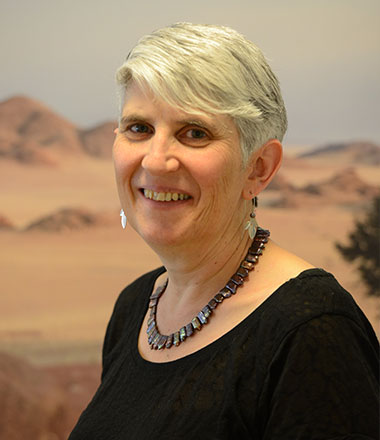 Executive Director
Born in the UK, with a background in law and mediation, Sarah has worked in the field of peace-building and coexistence work since 2000, specializing in interreligious dialogue. She was awarded her PHD in Peace and Reconciliation Studies by Coventry University in England for her thesis on the theme of 'Narratives of Belonging: Life Stories of Jewish-Israeli Women in Jerusalem.' The Israeli editor of the book, Women of the Book: A Jerusalem Collage, Dr. Bernstein's article on "Is 'Interreligious' Synonymous with 'Interfaith'? The Roles of Dialogue in Peacebuilding" was published as a chapter in the book, Peacebuilding and Reconciliation: Contemporary Challenges and Themes (Pluto Press, 2012). Sarah sits on the Alliance for Peacebuilding Global Advisory Council on Effective Interreligious Peacebuilding, and is a founding Board member of the International Association of Spiritual Care. Lives in Jerusalem.
Vivian Rabia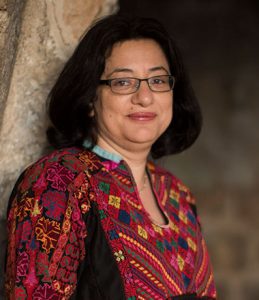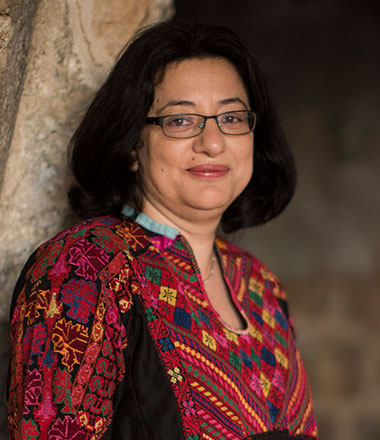 Director, Dialogue Department 
Vivian has worked for over 13 years as a professional group facilitator in the field of Jewish-Arab relations, personal identity, women's empowerment and more. Vivian is the Director of the Open House in Ramle and of the Healing Hatred spiritual counselling program. In the past, she facilitated in both Dialogue and Identity  and the Educating for Change Arab school program. Vivian has an MA in gender studies at Bar Ilan University and lives in Ramle.
Uri Gopher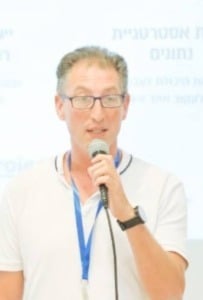 Director, Education Department 
Uri is a seasoned non-profit professional with over 20 years of experience as consultant to and director of social initiatives and complex partnerships across sectors. In his previous roles, among others, Uri served as the Executive Director of The Applied Center for Psychology of Social Change at IDC, Herzliya and as Executive Director of Hagar, Association for Jewish-Arab Education for Equality in Be'er Sheva. Uri holds an MA in Public Administration from Harvard University John.F. Kennedy School of Government, which he attended as an Israel Wexner fellow, an MA in Social Psychology from Tel Aviv University and a BA in Economics and Psychology from Haifa University. 
John Munayer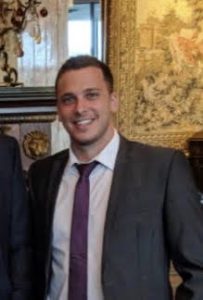 Director of International Engagement 
Born and raised in Jerusalem, John has been involved in peace-building and dialogue initiatives from a young age. He continued to pursue relevant subjects in university, completing an MSc in International Relations of the Middle East from the University of Edinburgh, an MA in Theology and Religious Studies: Building Interreligious Relations from Vrije Universiteit Amsterdam, and a BA in Religion, Politics and Society from King's College London. John also researches, writes and lectures on Palestinian Christian identity, Palestinian Theology and Interreligious Dialogue.
Hana Bendcowsky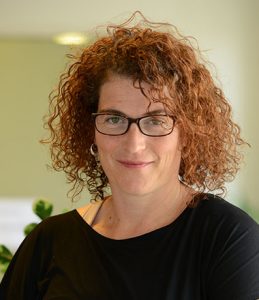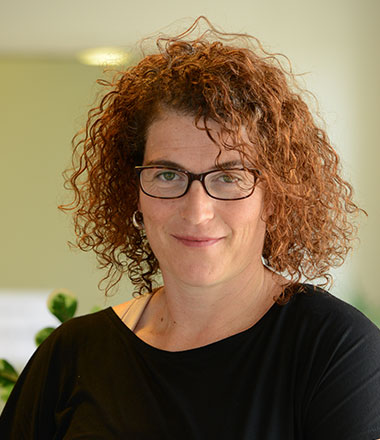 JCJCR Program Director
Hana has an M.A. degree in Comparative Religion from Hebrew University and 16 years of practical experience in interfaith activities in Israel and abroad. She is the Director of the Jerusalem Center for Jewish-Christian Relations, coordinating and teaching in the Center's various educational programs, as well as producing educational materials, consulting and doing advocacy work. In addition to her position with the Rossing Center, Hana works as a free -lance tour educator in Jerusalem for groups involving over 1,500 individuals a year, mainly Israeli Jews and primarily study tours in the Christian Quarter. Hana lives in Jerusalem.
Hussam Elias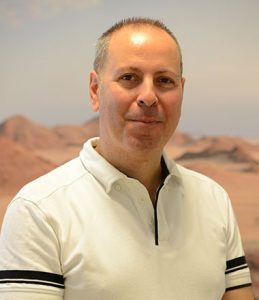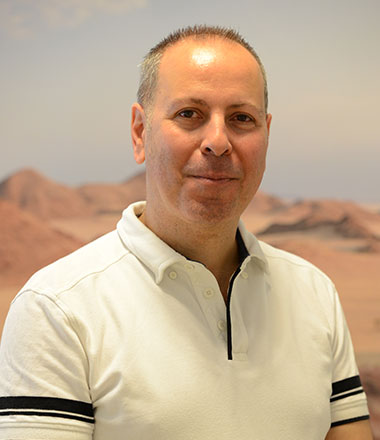 Dialogue and Identity Program Director
Hussam has more than 15 years of practical experience in community projects designed to promote mutual understanding and tolerance between different religious and national groups. He co-directs the Dialogue and Identity schools program, currently working with 40 schools in the Galilee and the center of Israel. In addition to his work with the Rossing Center, Hussam works with the Nazareth-based International Christian Committee in Israel (ICCI), an affiliate of the Middle East Council of Churches and the World Council of Churches. Hussam lives in Kafr Kana in the Galilee.
Gal Eblagon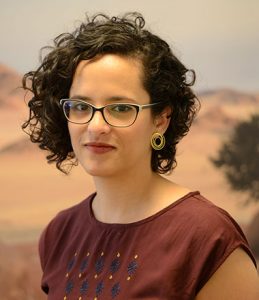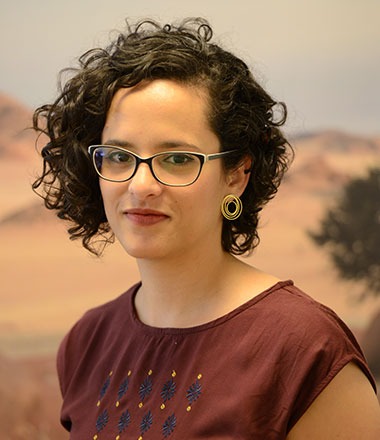 Meeting Place Program Director 
Gal has a Master's degree in Jewish Philosophy, and  conducted her comparative research on early Judaism and Christianity in the field of Niddah. Gal is the Director of the Meeting Place program, partnering with the Hebrew University in Jerusalem to encourage encounter and dialogue between Jewish, Muslim and Christian, Israeli and Palestinian students. In the past, Gal facilitated in both the Educating for Change and Healing Hatred programs.  Gal lives in Jerusalem.
meetingplace@rossingcenter.org
Tamer Khalfo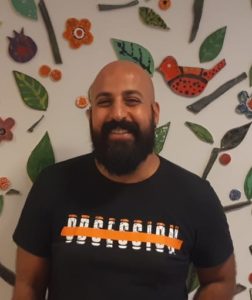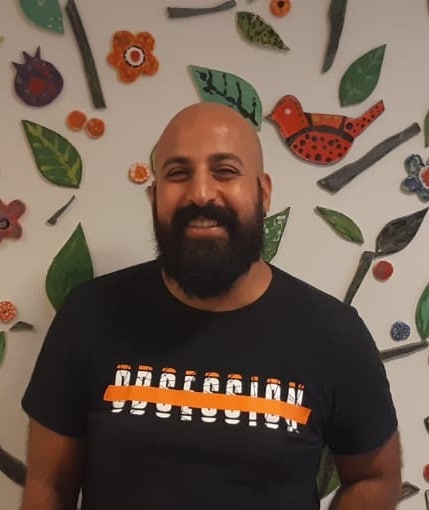 Educating for Change Program Director
Tamer brings to the Rossing Center a strong background in group facilitation and work in the non-profit sector. He has worked with youth at risk – including Palestinian LGBTI youth.  He has experience in managing projects, training, volunteer oversight and in program development. Tamer holds a B.A. in psychology and is now studying for an MA in Organizational Consulting. Originally from Haifa, today he lives in Jerusalem.
Ophir Yarden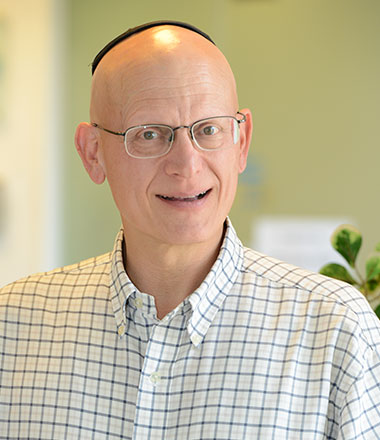 ADAShA Program Director
Ophir directs ADAShA:The Jerusalem Center for Interreligious Encounter, which creates and conducts Study-Tours in Israel/Palestine for interreligious groups from abroad. He is a senior lecturer in Jewish and Israel studies at Brigham Young University's Jerusalem Center and teaches in several other universities, colleges and seminaries in Jerusalem.  Ophir is a licensed Tour Educator and has trained Tour Educators and Guides in Judaism and Islam since the 1990s.  Ophir has rich experience in interreligious work having coordinated and facilitated many engagement programs and has recently begun to teach courses on religion and conflict transformation. Born in the U.S.A and has been living in Jerusalem since 1978.
Dr. Pamela Lubell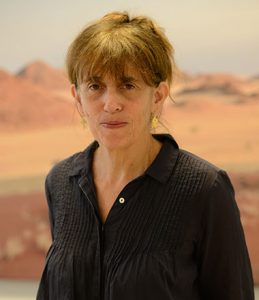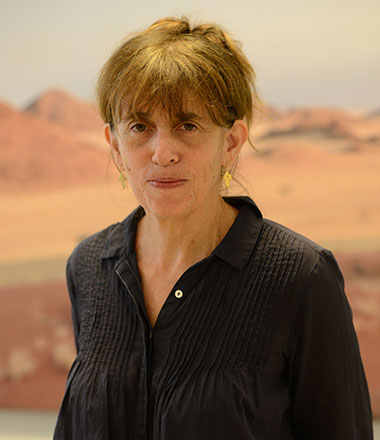 Director of Resource Development 
Pamela has a PhD in the Political History of Modern China and has taught at The Hebrew University of Jerusalem and Tel Aviv University. Pamela has worked on project design, monitoring and fund-raising for NGOs conducting human rights and development programs in Israel, South East Asia and Africa. She also has a diploma in early childhood education and has worked in that field for Hebrew University and on commercial projects for Time Life International. Pamela lives in Jerusalem.
Salpy Arakelian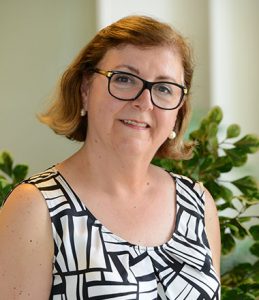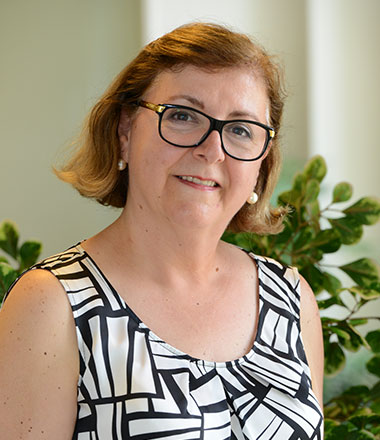 Office Manager 
Born in an Armenian family in Haifa, Salpy has a degree in English Literature from Haifa University. Salpy started her career as an English teacher, but moved to work as an administrator with 20 years' experience in various companies, such as Palestinian Development Fund, Palestinian Banking Corporation and PricewaterhouseCoopers (PwC). Salpy lives in Jerusalem.
Nily Nevo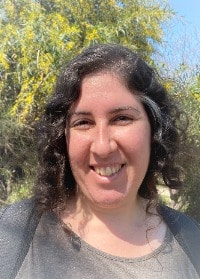 Program Coordinator, The Rossing Center at the Open House in Ramle
Nily Nevo has over 20 years of experience in the formal and non-formal education sector, working with youth, guiding facilitators, and developing leadership training in different frameworks. She has a BA in the educational democratic track from Seminar HaKibbutzim specialising in teaching history and literature. Nily began her work at the Rossing Center in the Open House in Ramle as a program coordinator and facilitator. 
Fethiya Arafat Haddad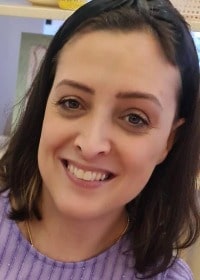 Program Coordinator, Dialogue and Identity
Fethiya Arafat Haddad has a MA in Organisational Consulting from the University of Tel-Aviv with over 10 years of experience in community work. In addition, she is a trained facilitator who was certified in the University of Tel-Aviv. Fethiya also volunteers in the field of awareness and identity among children and women in Ramle. At the Rossing Center, she facilitates a teacher training group in the Dialogue and Identity Program.  
Hiba Janadri Abu Khadra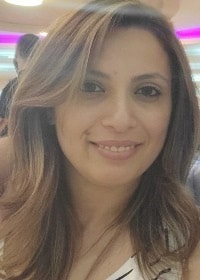 Program Coordinator, Dialogue and Identity 
Hiba Janadri Abu Khadra has a MA and BA in Arabic Language and Literature, a BA in Education, and a BA in Social Work. For over 15 years Hiba has worked in the social and community spheres, developing and managing various programs among diverse sectors in the Arab population. Such programs addressed personal development, empowerment, acceptance of the 'other' and social resilience. At the Rossing Center, Hiba facilitates a teacher training group in the Dialogue and Identity Program.  
Manar Sagir Khaliliya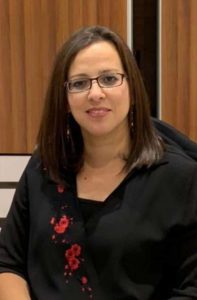 Program Coordinator, Dialogue and Identity 
I'm Manar Sagir Khaliliya, I'm a community social worker, have a master's degree in social work, and i'm a facilitator for dialogue groups. Since 2010 she has been dealing with the issue of cohabitation and majority and minority relations and leads multicultural discussion groups. Currently working in "Teachers Room" meetings within the Dialogue and Identity program on behalf of the Rossing Center. I'm a social activist who promotes issues of social justice and equal opportunities.
Federica Sasso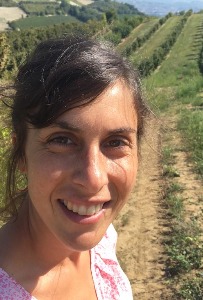 Coordinator of Resource Development 
Born and raised in a small town in Northern Italy, Federica worked as a journalist for almost two decades prior to joining the Rossing Center. Over the years she has written for Italian and international media outlets, reporting from Europe, the United States and Israel/Palestine. She holds a BA in Spanish and English literature from the Catholic University in Milan, and a masters in theological studies from Harvard Divinity School, where she focused on the nexus of religion and politics. Federica is a trained facilitator and an experienced podcaster. She lives in Jerusalem with her husband and daughter and their two dogs. 
Adi Marer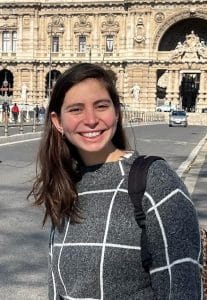 Communications Coordinator
Adi is a student in the Sociology-Anthropology department and in the department of Religious Studies with a focus on Christianity for her bachelor's degree at the Hebrew University of Jerusalem. she was taking part in the program for training Facilitators of groups "Dialogue Circles". Adi started at the Rossing Center as an intern as part of the intern program of the Faculty of Humanities at the university. 
Our Partners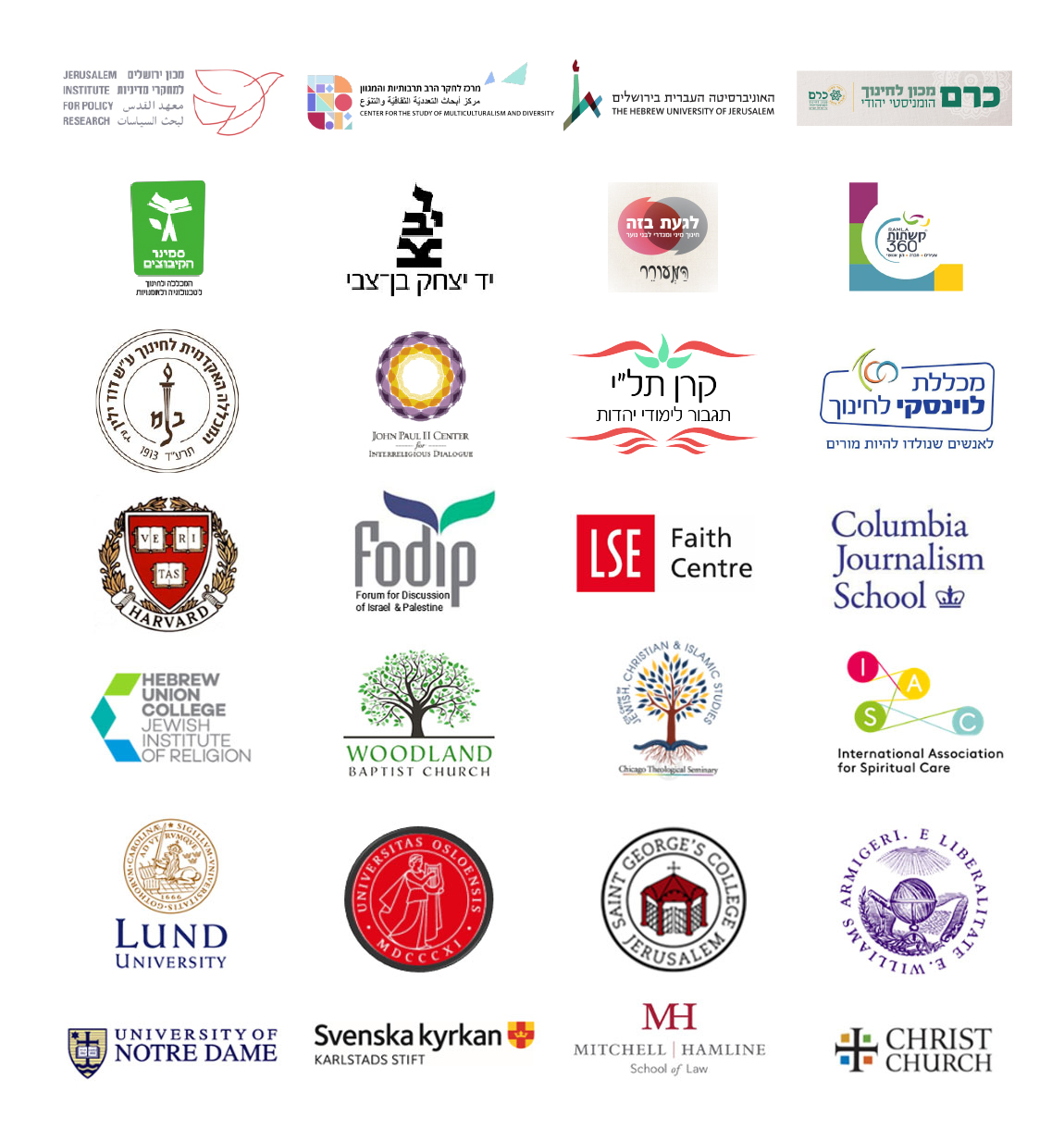 Daniel Rossing
Daniel Rossing (1946-2010)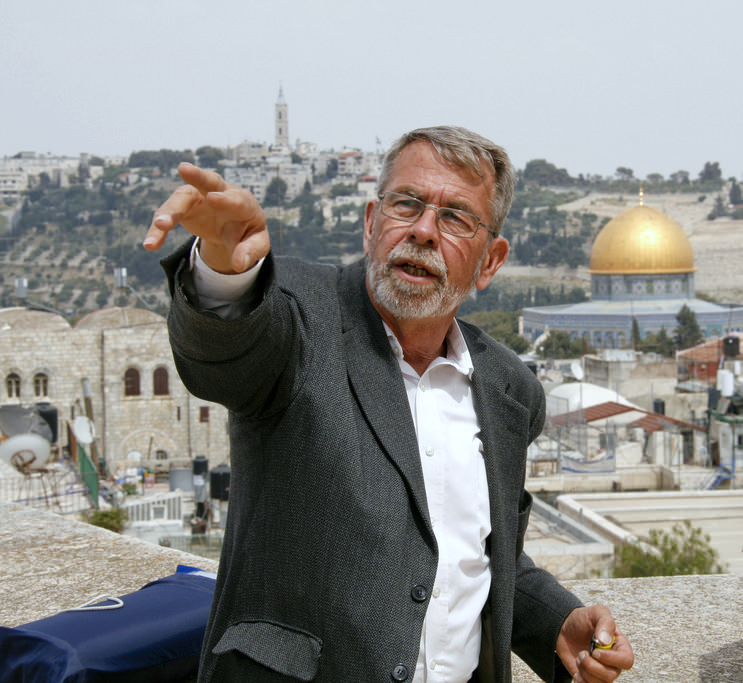 Daniel Rossing devoted himself to interfaith relations in Israel for over forty years.
He was an expert on the Christian communities in the Holy Land, and Founder and first Director of the Jerusalem Center for Jewish-Christian Relations (JCJCR) – later to become the Rossing Center – promoting understanding and empathy between the various Jewish communities in Israel and the diverse strands of indigenous Christians.
Daniel earned a Bachelor of Arts degree in history from the University of Wisconsin and a Master of Theological Studies degree from the Lutheran School of Theology in Chicago. He was a Rotary International Fellow at the Hebrew University in Jerusalem, where he also completed graduate studies in Contemporary Jewish Thought.
For fourteen years, Daniel was Director of the Department for Christian Communities in Israel's Ministry for Religious Affairs; for nearly a decade he was Director of the Melitz Center for Christian Encounter in Israel, and also served as Head of the Christian Communities Desk at the Jerusalem Foundation. He taught at the adjunct faculty of the Ecumenical Institute at Tantur, St. George's College in Jerusalem, and Hamline University Program in Israel, and was scholar-in-residence for a host of intensive short-term study programs, including the Council of Christians and Jews Church Leaders' Seminar in Israel. He published extensively on Christian minorities in the Middle East, on interfaith relations in the Holy Land, and on Jerusalem.
Daniel received the 2009 Mount Zion Award for his outstanding contribution to dialogue between the different religions and cultures in the Holy Land, and his enhancement of mutual understanding between Jews, Christians and Muslims, in Jerusalem and throughout the land held sacred by the three Abrahamic faiths.
Daniel's book Between Heaven and Earth was published in 2012. To purchase the book using Israeli shekels please follow the link here. To purchase the book using other currency please contact us at info@rossingcenter.org
Board
Supporters and Donors
We extend heartfelt thanks to all our supporters and donors for their generosity!
Your contribution helps us fulfill our mission to promote an inclusive society for all religious, ethnic and national groups in the Holy Land. We are committed to continue to develop our work in partnership with you.
The following are among our past and current donor organizations:
Alliance for Peacebuilding
Washington DC, USA
http://www.allianceforpeacebuilding.org/
American Jewish Committee
New York, USA
http://www.ajc.org
Chicago Jewish Federation
Chicago, USA
http://www.juf.org
Church of Sweden
Uppsala, Sweden
http://www.svenskakyrkan.se
Deutsche Verein vom Heiligen Lande
Köln, Germany
http://www.heilig-land-verein.de
Diocese of Rottenburg-Stuttgart
Rottenburg, Germany
http://www.drs.de/startseite.html
Diocese of Hessen-Nassau
Bickenbach, Germany
http://www.imdialog.org/
Evangelische Kirche im Rheinland
Düsseldorf, Germany
http://www.ekir.de
Evangelische Kirche von Westfalen
Bielefeld, Germany
http://www.ekvw.de
Evangelisches Missionswerk in Deutschland
Hamburg, Germany
http://www.emw-d.de
Gimprich Family Foundation
New York, USA
ICCO & Kerk in Actie
Utrecht, Netherlands
http://www.kerkinactie.org
and http://www.icco.nl
Katholische Zentralstelle für Entwicklungshilfe e.V. MISEREOR
(Foreign Political Entity)
Aachen, Germany
http://www.misereor.de
Kindermissionswerk "Die Sternsinger"
Aachen, Germany
http://www.sternsinger.org
Kirche in Not
Königstein, Germany
http://www.kirche-in-not.org
Missio Aachen
Aachen, Germany
http://www.missio-aachen.de
Perlin Family Foundation
Virginia, USA
Pruzan-Abrams Family Foundation
Seattle, USA
Strauss Investments Ltd
Israel
US Embassy,
israel
https://il.usembassy.gov/
The Rossing Center received $8,000 in 2019 and 2020 from the US Embassy towards our Dialogue and Identity project.