Dear Friends,
 
We write to you after months of turbulence, marked by unprecedented protests over the judicial reforms proposed by the most right-wing government in Israel's history, and including yet another outburst of violent hostilities. While hateful groups continue to incite violence and promote an "us" vs "them" mentality, we must continue to stand firm against the discourse of exclusion, hatred, and fear; and work towards a genuine democracy that encapsulates equality, justice, and belonging for all who call this Holy Land home.
 
These challenging times strengthen our belief in the value of our work and the need to play our part towards the future that we envision. To this end, we have reformed our theory of change and restructured our organization over the past year to affect change in three main spheres: the education system, the societal dynamic in mixed spaces, and top-down and grassroots-up cooperation around shared society issues and initiatives –  you can read more about our Theory of Change and the alternative vision of a shared society that we hope to achieve in our attached Annual Report for 2022.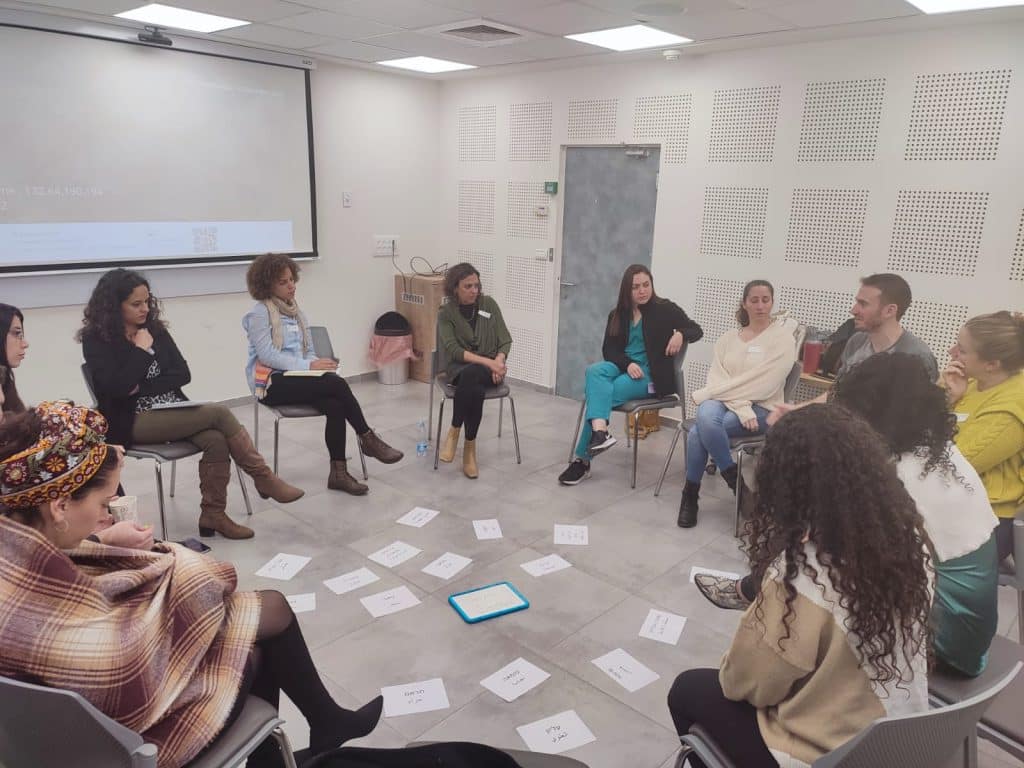 In a system built to maintain division between Israelis and Palestinians, Jews, Christians and Muslims, mutual respect and understanding can only be achieved when we disrupt the matrix of separation and challenge stereotypes and misconceptions that prevent us from knowing and learning from one another. Last month, over 1000 Jewish, Muslim, and Christian students from 30 schools in Israel celebrated the end of their year-long program at our second Sabach el-Shir Event (organized in cooperation with our partners the Tali Education Fund)*, with a mass performance of "Seeing Eye to Eye", a song written in Hebrew and Arabic to promote respect and inclusion of the "other". All our programs continue to demonstrate that a different future is possible. 
 
We hope that such engagement will inspire future generations to strive for peace, justice and equality, and encourage others to get involved in any way they can. In fact, we seek to encourage more people around the world when it comes to the conflicts in our region, and our International Engagement Director, John Munayer, and I, will be going on a speaking tour in the United States this October. We will visit New York, Baltimore, and Washington D.C (more details below). If you're in the area or know of communities in the area, we would love to meet and speak to them. Please connect us! 
 
Let's keep on striving together to bridge boundaries and build a peaceful, inclusive future for everyone in the Holy Land.
Dr. Sarah Bernstein
Director