Jonathan Decter, "Ranking Religions in Medieval Jewish Thought"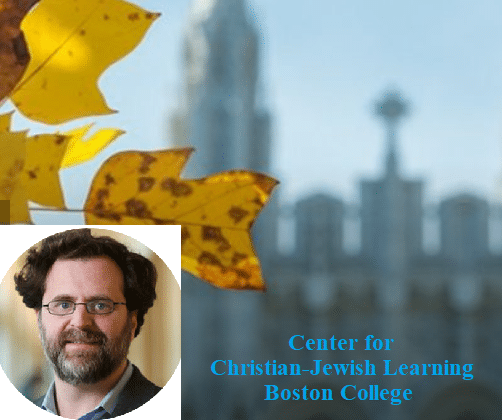 One feature of medieval Jewish thought, in contrast with rabbinic thought, is the recognition of meaningful distinctions among non-Jewish religious groups, which ones were "closer to" and "further from" Jewish doctrine and practice. This talk will address the emergence of this mode of thought as well as some of the formulations of specific thinkers such as Judah Halevi and Maimonides. In the process, we will consider how the grounds of comparison themselves were shifting within this intellectual practice.

Jonathan Decter is the Edmond J. Safra Professor of Sephardic Studies at Brandeis University and the 2023-2024 Corcoran Visiting Chair in Christian-Jewish Relations at Boston College. He completed his PhD at the Jewish Theological Seminary of America and is a specialist in the history, literature, and thought of Jews in the Middle Ages with a focus on the Iberian Peninsula, the Islamic world, and the Mediterranean. Professor Decter's most recent book, "Dominion Built of Praise: Panegyric and Legitimacy among Jews in the Medieval Mediterranean," is the winner of the National Jewish Book Award in Sephardic Culture for 2018. His first book, "Iberian Jewish Literature: Between al-Andalus and Christian Europe," was awarded the Salo W. Baron prize for best first book in Jewish Studies in 2008.
Lunch will be provided for in-person attendees. Space is limited.
Dial-In Information
In-person registration: Email cjlearning@bc.edu.
Zoom registration: https://bccte.zoom.us/webinar/register/WN_ZpLzzJ1pRrKpkWOrT3JH9Q#/registration
Wednesday, September 13 at 12:00pm to 1:30pm