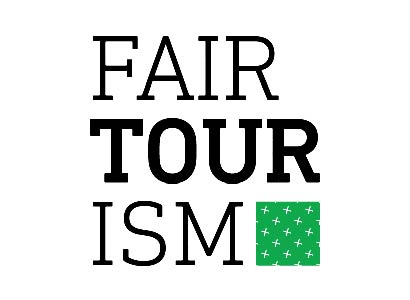 About the Catalog
The 'Fair Tourism' catalog was created to encompass the political-cultural complexity in Israel and to tourist groups an opportunity to grapple with its multifaceted reality. The catalog offers information on local communities, encourages examination of different narratives, and tries to create a direct encounter between visitors to Israel and representatives from the various groups that create the diverse human mosaic within the country.
In December 2013, the Jerusalem Center for Jewish-Christian Relations, together with a group of other bodies dealing with tourism, convened a conference to discuss issues and concepts related to fair tourism. In light of the ideas discussed at the conference, we produced an online catalog of services, suppliers and programs that embody the values ​​of fair tourism. The catalog is an important resource for individuals, groups, tour guides and tour operators who wish to provide their clients with a complex picture of the reality in the Holy Land. Tourists choosing the service of the organizations listed in the catalog will be exposed to a variety of communities, whilst respecting different environmental and cultural values. The organizations offered in the catalog can meet a variety of needs, from small one-off units, such as short workshops and day trips, to full several-day tour programs.
Target Audience
The catalog is intended for the use of tour operators and agencies, as well as community leaders coordinating group trips to Israel.
How do I get involved?
Go to the catalog site to see variety of activities offered there. Make sure your visit includes interaction with some of these organizations.
Representatives of organizations that wish to appear in the catalog? Please contact us and we will get back to you as soon as possible.
Our criteria for Fair Tourism – Fair Tourism
 Each organization must meet at least 2 of the criteria listed in each list
Registered business /non-profit
Fair Wages to employees
Contributing to economy of local community
Minimizing negative impact on environment
Positive impact on the environment
Disabled access
Cooperating with local communities
Hearing local perspectives
Experiencing local culture
Emphasizing multiple narratives
Regional bi-national involvement and/or activity
Interreligious
Intercultural